Our Newsletter
---
Stay up to date with important tax information and current news for your business with our email newsletter. Click on the link below to view our current newsletter and be sure to sign up with your email address so you never miss an issue.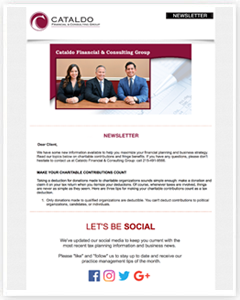 The home gain exclusion is one of the most generous tax breaks available to taxpayers, providing the ability to exclude up to $250,000 ($500,000 married) in capital gains on the sale of your personal residence. Here is what you need to know. Background As long as you...
We Want To Hear From You.
Contact us to learn how we can help your dental practice succeed. Send us an inquiry and we will get back to you as soon as we can!