Our Newsletter
---
Stay up to date with important tax information and current news for your business with our email newsletter. Click on the link below to view our current newsletter and be sure to sign up with your email address so you never miss an issue.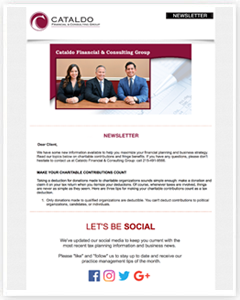 Many people dream of making more money, but cutting expenses can have the same effect. Identify unnecessary expenses with these six money-saving ideas and help free up some cash: Eliminate late fees. Most late fees are the result of being too busy, traveling or simply...
We Want To Hear From You.
Contact us to learn how we can help your dental practice succeed. Send us an inquiry and we will get back to you as soon as we can!