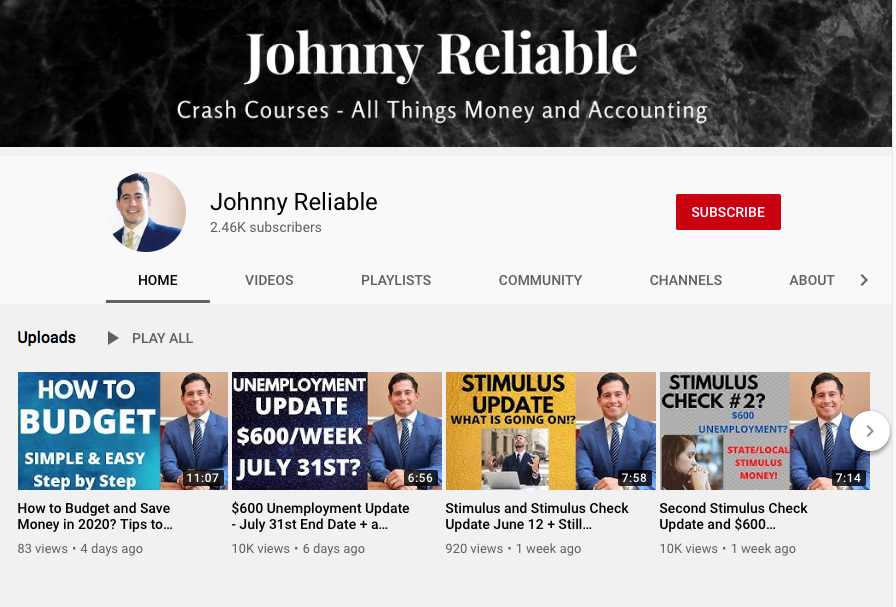 Have you followed John S. "Johnny Reliable" on YouTube yet? What are you waiting for? We have over 2,000 subscribers so far, and John is constantly adding new videos, tips and content to help you navigate through these times.
Click here to visit the channel and subscribe to get the latest updates: http://ow.ly/I9RB50AexHj
#CataldoFinancial #johnnyreliable #youtube #blogger #vlogger #cpa#cpas #finance #pandemicplanning #cpatips #taxtips #taxinsight#updates #stayinformed #subscribetoday!