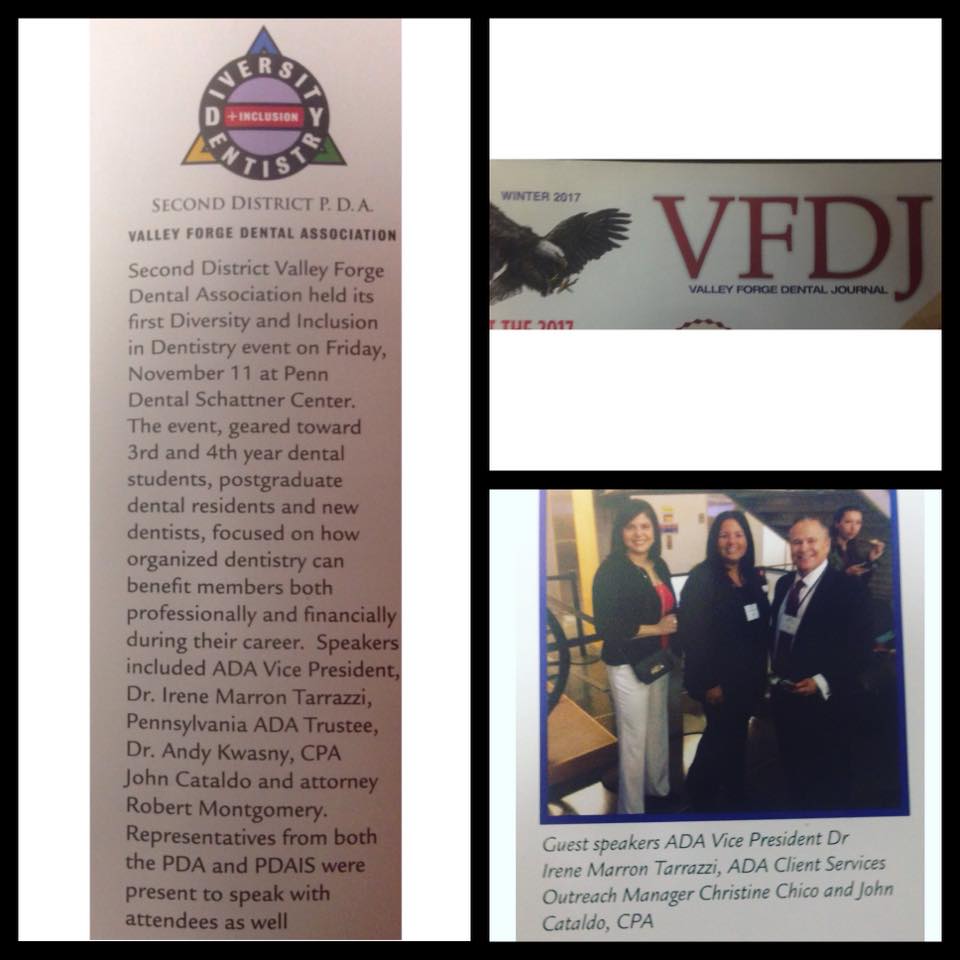 FIRM NEWS:
Thank you very much to the Valley Forge Dental Journal, Winter 2017 issue, for acknowledging John Cataldo, CPA.
John presented at the Penn Dental Schattner Center on November 11, 2016. The presentation was for the Second District Valley Forge Dental Association, at their first Diversity and Inclusion in Dentistry Event!
MORE NEWS
We will be presenting seminars at NYU Dental School and Maryland Dental School over the next month.
In addition, we will also be presenting to dental study groups. The Topic – DSO's and their impact on the dental profession.