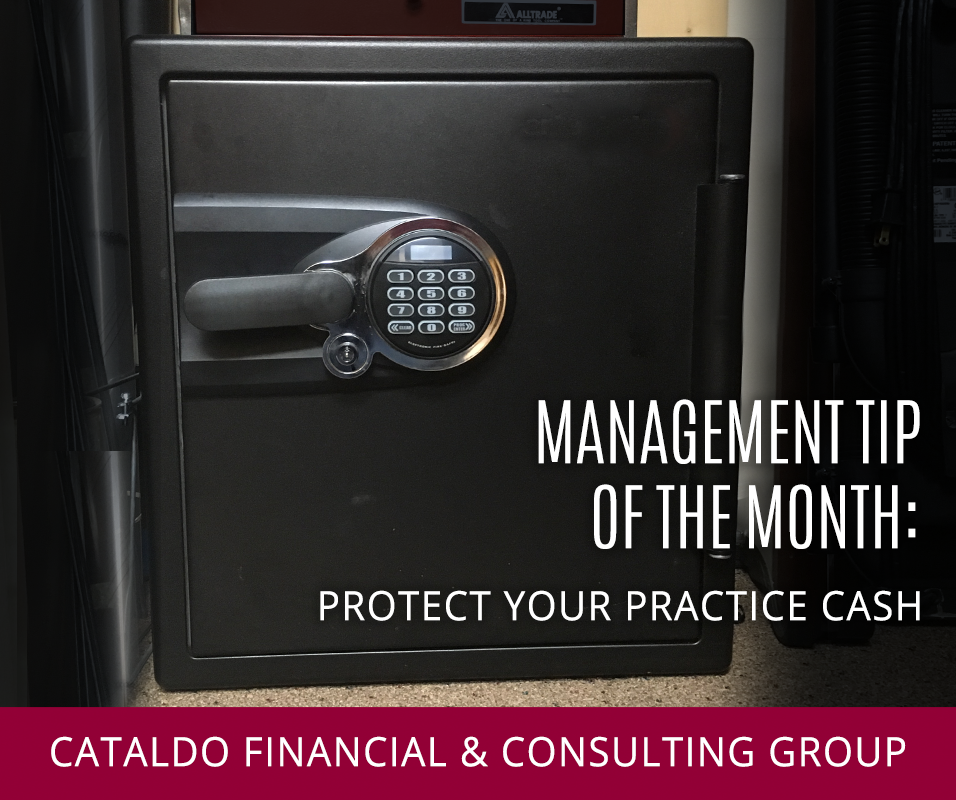 Protect Your Practice Cash
Theft and embezzlement of business cash is a major problem today. Our firm has worked with a number of practices to install policies and procedures to minimize and eliminate the possibility of theft.
Below are the most important methods to protect you practice from embezzlement and fraud:
BE INVOLVED – This is the most important factor and just the simple fact the staff knows you are watching and actively involved in your practice finances is a major deterrent to theft.
a. Review accounts receivable and practice day sheets weekly.
b. Review bank reconciliations monthly.
c. Request print out of weekly cash disbursements
SEPARATE DUTIES – No one staff member should handle both patient payments and bank deposits.
EMPLOYEE MANAGEMENT
a. Do complete background checks on staff.
Today it is easier than ever to use one of the many online resources.
b. Have all staff members who handle cash bonded.
If you are concerned or simply want to ensure your practice is structured to prevent fraud and embezzlement please contact us at 215-491-9566